Laundry Room Remodel and Installation
Expert Laundry Room Remodel and Installation Services from Central Plumbing
Laundry rooms are often an afterthought when it comes to remodeling your house, but at Central Plumbing, our experienced contractors make sure that every space in your house is designed with purpose and practicality.
From countertops to cabinetry, our team remodels your laundry room from top to bottom to give you a beautiful space with increased functionality and quality plumbing. The Central Plumbing team can install, repair, or replace any water lines and drains that keep your laundry room appliances running smoothly.
A Laundry Room Remodel That Fits Your Style and Needs
When Central Plumbing undertakes your laundry room remodel, we turn your laundry room into a space that makes doing laundry more pleasant and convenient. We remodel your laundry room according to how you use it.
Our team makes sure your space will fit your needs every step of the laundry process – sorting, folding, hanging, and even ironing. We work with you to take your personal style into account when designing your laundry room remodel.
Laundry Room Appliance Installation
Our team at Central Plumbing can install any laundry room appliance you need, whether you're remodeling or you just bought a new appliance that needs to be installed. Our experts are highly trained and have the experience necessary to ensure proper installation the first time around. When our plumbers install appliances in your laundry room, you can be sure they're installed safely and expertly.
Some laundry room appliances we can install include:
Washers
Dryers
Sinks
Steamers
And More!
Contact Central Plumbing today to get started on your laundry room remodel.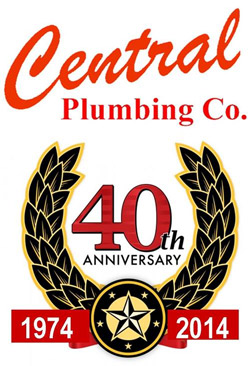 Our Expert Contractors and Craftsmen Ensure the Best Quality Work
When you hire Central Plumbing, you can be sure you're getting the best contractors, craftsmen, and plumbers Baton Rouge has to offer. We hold ourselves to the highest standards, and our supervisors oversee all projects we take on to ensure those standards are met. Our work is exceptional, and that's why the residents in and around Baton Rouge have trusted us for over 40 years.