Baton Rouge Plumbers Serving the South Since 1974
At Central Plumbing Co., Plumbing is a Family Affair
Our story starts over 40 years ago in Central, Louisiana. With one truck and a commitment to quality plumbing service, the Paynes created their own American dream. The Payne family has deep roots in Louisiana and the local community, raising generations of plumbers, passing down their craft from father to son. As important as the technical skills of the craft are, the values of professionalism, integrity and honesty are deeply instilled as each new generation joins the family business. We don't just specialize in keeping water, sewer and gas lines safe and clean. At Central Plumbing, we pride ourselves on resolving your plumbing problems quickly while creating a positive experience for every customer. Since 1974, we've grown from one truck to more than 20, with over 40 employees and a 50,000-square-foot facility. We've built Central Plumbing on providing the highest level of customer service to residential, commercial and industrial customers in Central, Baton Rouge and surrounding areas. We specialize in service, providing 24/7 support to both our employees and our customers.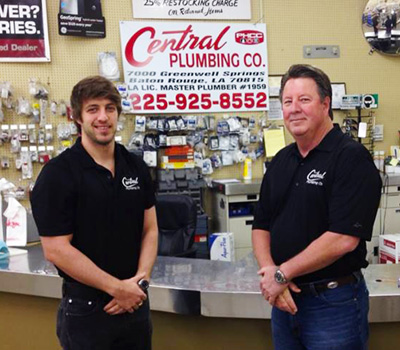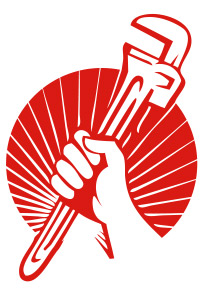 We're Still Serving Baton Rouge Plumbing Needs Today
The Payne family created Central Plumbing and they've worked together to build the company since its founding in 1974. Jay Payne, fourth generation master plumber, took on the mantle of president and owner when he and his wife, Lisa, bought the company from Jay's parents in 2006. Jay and Lisa realized Central Plumbing's potential to serve customers in a way no other plumbing company could. They expanded their operation to include a dispatch office, 20 plumbing trucks with 4 dedicated specifically to relieving sewage emergencies, and 45 employees that they've welcomed into the Central Plumbing "family." The same principles of integrity and honesty taught to Payne plumbers as they grow up are part of each new employee's training. The family legacy of Central Plumbing continues to meet Louisiana families' plumbing needs with hard work and a friendly smile.