We are a full service plumbing company, specializing in:
Residential • Repair • Commercial • Remodeling • Backflow
and much more!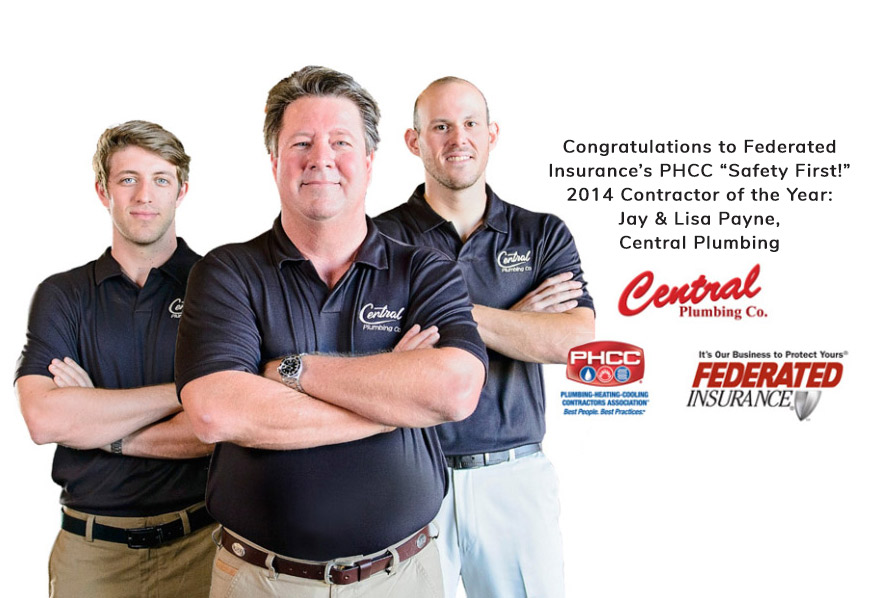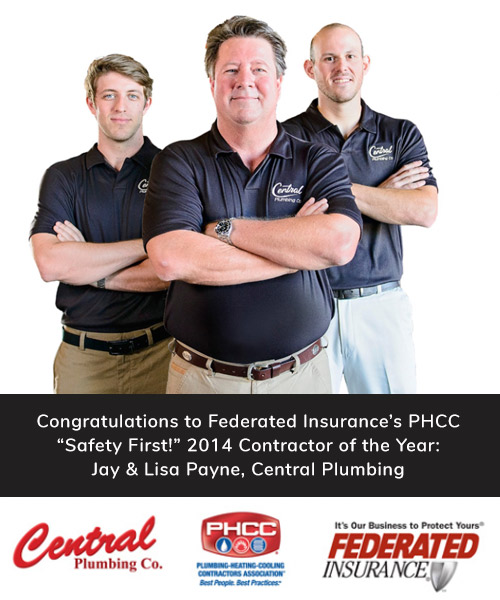 Licensed, Bonded,
& Insured
We stand behind our craftsmanship. Our warranty extends 30 days on our service work and up to a year on new installations. If you want to purchase a new fixture, we can also help you find the best manufacturer warranty. At Central Plumbing, we're committed to getting your plumbing job done right.
To prove that your health and safety is our biggest priority, we'd like to offer you a no-obligation consultation. Professional, specialized plumbers will come to you, assess your situation and provide an estimate of how we can help. No strings, no commitment – just a conversation with an honest plumber.
Licensed, Bonded,
& Insured
Licensed, Bonded and Insured
Every plumber at Central Plumbing is licensed, bonded insured and certified to work with all brands. We're warranty-qualified to install, repair and maintain all major brands, including Rheem, A.O. Smith, GE and Noritz. As the trusted installer of Home Depot appliances, we're committed to serving every customer with expertise and professionalism.
When it comes to money, nobody likes surprises. Our flat-rate pricing makes sure you get a fair, consistent price no matter where you are or what we do. Our goal is to fix your problem quickly and affordably, leaving you with the confidence that your property is safe and sound.
Contact us with a question or call for immediate assistance.
A Family Business Built by Honest Plumbers
The heart of our business is the family that started it. The Payne family founded Central Plumbing Co. 45 years ago and we're proud to own and operate the company today. Since 1974, we've cultivated Central Plumbing's potential to help residential and commercial customers in Louisiana. We've grown from one truck to more than 20, always providing the highest level of customer service and plumbing expertise. Fourth generation plumber and company president, Jay Payne, personally oversees our operations. Jay checks every service call to ensure every customer has their plumbing, water and gas needs met.
At Central Plumbing, we specialize in service, providing 24/7 support to both our employees and our customers. Real people are here to help you whenever you need us. We offer free consultations and flat rate pricing to meet your plumbing needs affordably and quickly. Our professional, uniformed employees are armed with advanced training and the latest technology to handle any plumbing problem. We pride ourselves on keeping homes safe and families healthy.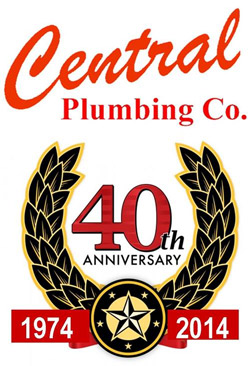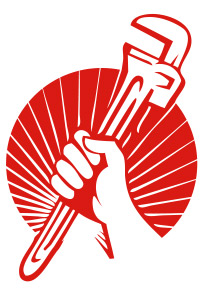 Invest in Your Own Success
Are you ready to take the right step toward a successful future? We're always looking for hard-working plumbers to join the Central Plumbing family. You don't have to be a master plumber yet – we'll show you how to become one. Like father to son, our experienced plumbers teach new plumbers through guidance and support. We offer advanced training and apprenticeship programs to help you become a better plumber. Because a job here isn't just a job; it's a career where you can make a good living while helping people in your community.
We support and guide our plumbers, offering them benefits and opportunities to become better plumbers and better people. We lead by example, showing our plumbers that hard work and honesty are the foundation of professional success. We're grateful that are growing list of satisfied clients allows us to grow and serve even more of Louisiana. We promote internally, rewarding our dedicated employees with opportunities to rise within the company. If a job here sounds like a challenge you're ready for, then welcome to Central Plumbing.
"We've had Central Plumbing out for a few projects. They're always courteous, prompt and knowledageble. Each time, the technician resolved the matter while he was there. I will continue to use them for all my plumbing needs."