Professional & Effective Drain Cleaning Services in the Greater Baton Rouge Area
If you've tried cleaning your drains yourself with no luck or the problem keeps returning, call a licensed plumber from Central Plumbing Co. to take care of the problem. We provide sewer and drain cleaning services for residential, commercial, and industrial customers in the Baton Rouge area.
We Clean & Repair All Types of Drain Problems
Whether it's only one sink that is draining slowly or your entire sewer system seems congested, our experienced plumbers at Central Plumbing in Baton Rouge are here to help. Our master plumbers are trained and geared with the latest equipment to clean and repair your drain and sewer system effectively.
With over 40 years of drain cleaning experience, we pride ourselves on resolving your sewer and drain problems quickly while creating a positive experience for every customer.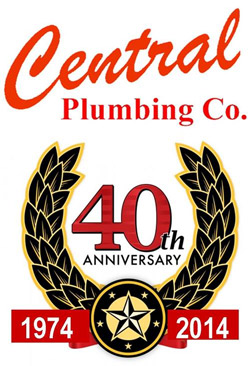 Eliminate Drain and Sewage Stoppages
When we clean your drains, we clean them effectively. Our certified plumbers get to the source of the blockage to determine the best cleaning solution. With the latest diagnostic technology, we find and identify the problem, no matter how far within the pipes it is.
Our drain cleaning solutions include:
Drain snaking
Drain rooting
High-pressure sewer jetting
Hydroblasting
Video camera inspection
The Baton Rouge Drain Cleaners You Can Trust for Results
Our plumbers are licensed, bonded, and insured so that every customer can be confident that we will get the job done. We also offer free consultations, and flat-rate pricing to meet your plumbing needs both quickly and affordably.
Get Cleaner Drains & Pipes Today with Central Plumbing in Baton Rouge
As commercial, residential, and industrial plumbers, our team is ready to clean your drains and sewers. We take pride in the work that we do and provide 24/7 support to all of our customers. Call our certified plumbers in Baton Rouge today to have cleaner and better working drains.