Efficient, High-Quality Faucet Repair
A leaky faucet may not seem like a major issue, but it can become a constant drain on your wallet. That slow drip-drop is more than just annoying background noise. It amounts to gallons leaving your faucet throughout the day, causing your water bill to skyrocket. If you're dealing with leaky faucets in your home or business, call Central Plumbing to receive fast, top-quality faucet repair.
We are extremely efficient and professional, and with over 45 years of experience, you can rest assured that we will resolve the problem correctly and safely.
We Repair the Problem at the Source
There are several reasons why your faucet may be leaking. The cause of the leak could be range from worn sealant to a broken O-ring. No matter what caused your faucet to leak, it's important to tackle the problem at the source. There is no use in implementing a quick fix to keep water from dripping out, while the root of the problem still exists.
At Central Plumbing, our expert plumbers inspect your pipes to find out exactly why they are leaking. Then, we go beyond the surface to repair the problem at the source, so you never have to revisit the issue again. Don't put your faucet repair on the back burner and let it lead to a more serious problem. Call for expert faucet repair service today.
Faucet Repair and Installation Services
At Central Plumbing, we not only repair faucets, but we also install and maintain them. Whether you need a kitchen sink, bathtub or shower, or outdoor faucet installed or repaired, our expert plumbers can provide you with efficient, top-quality service for a great value.
If you need us to repair a malfunctioning faucet, replace an old one, or install a completely new one, we have the skills, experience, and equipment to do an excellent job. Don't go with a DIY method and risk damaging your pipes resulting in bigger costly repairs. Call the experts at Central Plumbing, and we will do an outstanding job.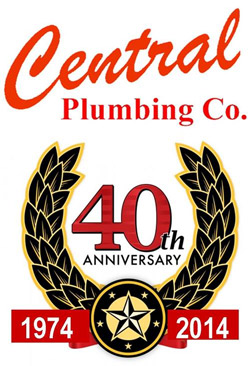 Call Central Plumbing in Baton Rouge for Excellent Faucet Repair Services
We are available 24/7 to provide you with efficient, top-quality faucet repair, maintenance, and installation. As licensed, bonded, and insured plumbers, we are committed to going beyond the surface level to repair any problems at the source. If you need faucet repair service with highly experienced, dedicated plumbers, call Central Plumbing today.