Electric Tankless Water Heater Installation
Electric Tankless Water Heater Installation from Central Plumbing of Baton Rouge
When you're upgrading to an electric tankless water heater, professional installation will save you money down the road. Central Plumbing Co. in Baton Rouge has the experience to get the job done right – we've been installing tankless water heaters for more than 45 years. If you're ready for an upgrade, get rid of your hot water tank by calling Central Plumbing for electric water heater installation today.
Upgrade from Traditional to Tankless with Central Plumbing
Tankless water heaters heat your water directly instead of holding hot water in a storage tank. They provide continuous hot water throughout your home or business as you need it. We install gas, propane, and electric water heaters to suit your needs. With Central Plumbing's quick and easy electric water heater installation, you can be sure the job is done by the best.
Benefits of Electric Tankless Water Heaters
Reduce Energy Consumption
Tankless water heaters conserve energy consumption in your home because they don't heat water that goes unused, known as heat loss. A tankless water heater heats your water as you use it, which means you get endless hot water while reducing your energy costs, which can save you money.
All tankless water heaters save space because they don't have a storage tank, but electric tankless water heaters save even more space. Unlike gas and propane tankless water heaters, electric tankless water heaters do not need venting because there's no risk of gas leaks with electric heaters. This means that you don't need to install ventilation with the heater.
Increase Efficiency and Savings
Electric tankless water heaters have the highest efficiency rating of all the tankless models. You have the option of getting a single-room or whole-house tankless unit, furthering your efficiency and savings.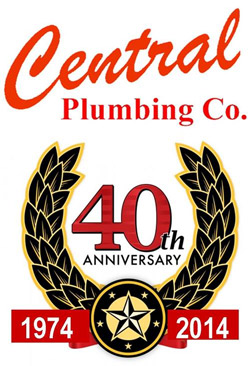 Electric Tankless Water Heater Installation by Central Plumbing
If you're considering upgrading from your traditional water heater, don't hesitate to call Central Plumbing of Baton Rouge. Our team conducts electric tankless water heater installation services with professionalism and decades of experience. After we install your electric model, we will ensure it runs properly for your home.